Hi all
I am a non-EU citizen, living in the UK with my spouse (Romanian) since 2018.
I have a Residence Card like this, issued by the UK in 2018, expiring in 2023.
The card clearly states "family member - EU residence"
and
"Residence card of a fmaily member of a union citizen"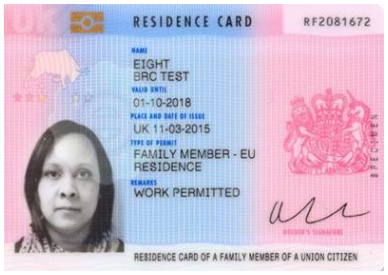 In July 2022 I am planning to go to Romania with my spouse for 3-5 days to visit her family. I know the law enough to know that if I accompany my Romanian spouse and carry our marriage certificate along with that EU Residence Card, I can travel to any EU member state.
However, I don't know if the border officials in Romania are educated enough to know that...or they are going to turn me away at the Romanian airport.
The Brexit situation is likely going to make it even more complicated. As the UK is now no longer an EU member, will the Romanian official argue that makes my EU Residence Card invalid, despite the fact that the card was issued at a time when the UK was still an EU member?
I am looking for advice, has anyone travelled to Romania like this?
Anyone travelled to the EU in 2022 with their UK-issued EU residence card yet?